Home

/

GORDON HARRIS VISUAL DIARIES
GORDON HARRIS VISUAL DIARIES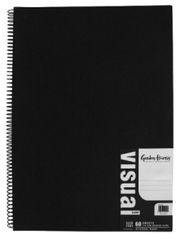 Gordon Harris Spiral Bound Visual Diary.
Quality wire coil bound with 60 leaves of acid-free 110gsm white drawing paper. Durable black polyprop cover and heavy card backing. Ideal for pencil, colour pencil, charcoal, pen and ink work. Unlike some brands, we take care to specify paper in our Visual Diaries that is actually suitable for sketching and visualising.
Now available in Portrait and Landscape versions.
The Gordon Harris Visual Diary is used in Schools and Universities throughout New Zealand.