Delivery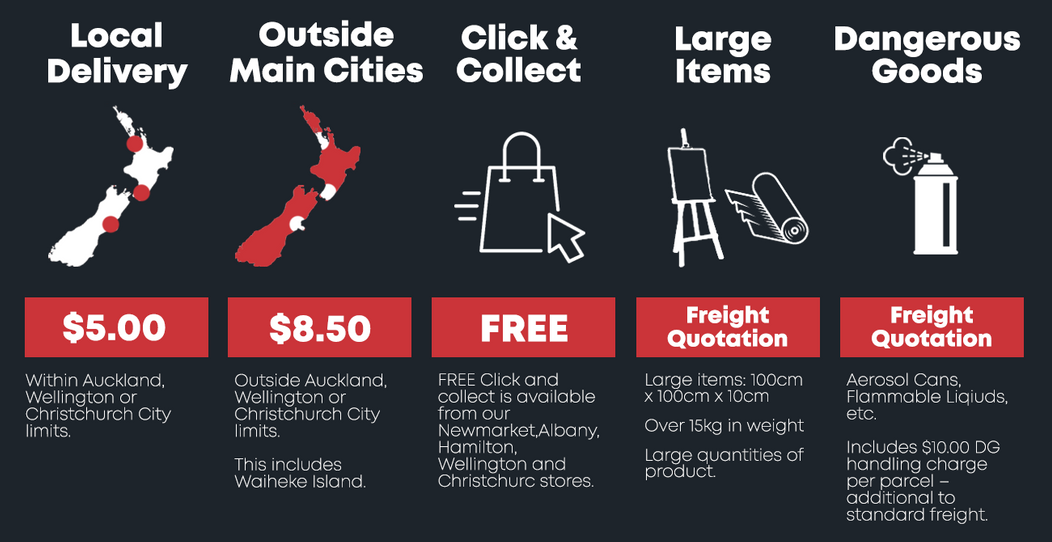 We will do our best to fill and deliver your order as quickly and safely as possible. Most orders within Auckland, Wellington and Christchurch city limits will be delivered within 2 to 6 working days. Most other orders within New Zealand will be delivered within 2 to 7 working days. If we can only partially fill your order we will email you to ask whether you would like us to ship the items that we have available and the balance later or hold the order to send all items together. Your credit card will not be billed until you have confirmed.
We currently only deliver to addresses within New Zealand.
By placing an order for delivery with Gordon Harris Limited you consent that Gordon Harris Ltd will provide your email address to our courier service provider to enable that courier service to update you with parcel notifications. Parcel notifications allow you to track where your parcel is in the delivery process.
Click & Collect

We are currently providing click and collect for the following stores: Newmarket, Albany, Symonds Street, Hamilton, Wellington and Christchurch.
If you choose the click and collect option please wait until we email you to let you know your order is ready to collect before arriving in store.
We ask for your patience and understanding if there is any delay inprocessing your order or answering your email or phonecall.