Home

/

Making Great Art on a Student Budget
Making Great Art on a Student Budget
Picasso said "You should trust your art supplier more than your art dealer". At Gordon Harris, we make it our job to help you find the best materials for your budget. Here are some of our Top Tips for starting out:

Work on paper. The cheapest way to develop ideas is with a pencil and a journal. The cheapest surface to develop visual language on is paper. It accepts most media, is easily stored, and you can turn it over and use the reverse. Priming paper gives you extra working time and a more durable surface for acrylic painting, and makes a great oilpainting substrate at a fraction the cost of canvas.

Drawing is at the heart of all creative visual thinking, and markers are a quick and effective tool for rendering, sketching, and painting. If you're using them regularly, refillable markers (with replaceable nibs too) will save you plenty over the year.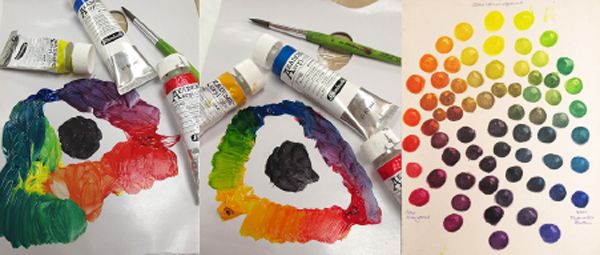 Choose few colours, and make them count. A few tubes of artists' quality colours will outlast and outperform the same dollar value of student colours. Ask for single-pigment colours, as these will mix cleanly and look more brilliant than pre-mixed colours. If you're working in acrylics, buy a pot of gel – artists' quality colour can be extended a long way and still give you great chroma. If you're working in oil colour, prime your painting surface until smooth and apply with a good hoghair brush – a tiny amount of colour will then spread for miles.

Your brushes are your most important tools for painting, and we have ranges of responsive, hardwearing student brushes so every technique. Choose predominantly synthetic brushes for acrylic painting (soft fibres for more fluid colour, firmer for thicker paint), and bristle brushes for oilpainting; not only will these pairings work best, they will also last longer.

The best way to save money on brushes is to look after them – get some brush-cleaning soap (good for oils and acrylics) and always be sure to wash them after use. Don't leave them in fluids (water, etc.) as this can loosen the ferrule and bend the fibres.

Every month, our Gordon Harris stores offer great savings on NZ's largest range of art materials. Join our mailing list to find out the best deals for you!