NEWCLAY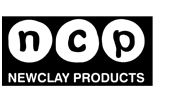 The Animators Choice
NEWCLAY, manufacturer of our popular NEWPLAST clay has, sadly, gone out of business. We have limited stocks left and can't get any more. To replace it we have sourced the closest and best equivalent product, Plastalina by Van Aken. Made in the USA, Plastalina is the recommended clay for animation there and in many countries. Plastalina is now stocked in all Gordon Harris stores and online.
See New Plastalina Clay here: Plastalina Non-Hardening Modelling Clay
Newplast is a non-drying, re-usable modelling clay. It is the animation clay of choice at Aardman, creators of Wallace & Gromit. Similar to plasticine, Newplast can be re-used many times, is sufficiently pliable to make a wide variety of models but is firm enough to retain its shape indefinitely. Newplast is the material specified by most animators as being the only fit-for-purpose plasticine-style modelling material for stop-motion clay animation (claymation) techniques.
Newplast colours can be moulded together to make other colours. The Multicultural pack contains all the colours required to create a variation of skin tones. Non-toxic. Made in the U.K.
Gordon Harris is proud to have brought Newplast modelling clay to New Zealand.